From IT finance high flyer to owner of successful online weight loss pioneers Hit My Goal.  Here is the story of Iain Hogg and how a moment of clarity paved the way to a drastic career change.  In his inspiring story you'll read the bold steps he made to take his clients often from despair to total body transformation.
My story:  Iain, Owner of Hit My Goal: Weight Loss Made simple
Hi, my name is Iain and I'm a cyclist.  There I've said it.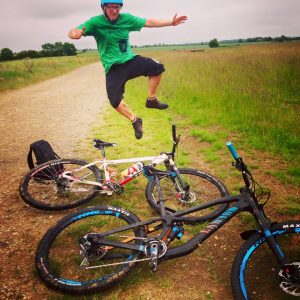 I won't bore you with my childhood because it was unremarkable but equally brilliant.  Loads of sports, early passion for music, great family and friends etc.  Career wise, I moved to London aged 21 and excelled in sales, moving in to management and later business coaching.  So far so dull right?
Well this is the bit where everything changes. How?  I bought a bike, in fact an absolutely rubbish cheap mountain style bike. Why?  Because in my mid 30's I had failed to notice I had turned into a total fatty.  Not one of my friends actually told me this (thanks friends). In the first of two startling moments of clarity in a changing room trying on a t-shirt, in absolute horror of my body shape, I vowed to change.  The bike purchase was my attempt to change.
Forward wind to now and let's just say my attempt to change worked.  Over the last 10 years I have cycled tens of thousands of miles. The weight is long gone and my life is now unrecognisable to the past, as are my bikes.
Onto the second moment of absolute clarity. The real game-changer.  I'm sat at my desk at work gazing out the window wishing I was on my bike as usual and it hits me..  I NEED TO HELP PEOPLE.  It was literally that.  Not in a crusader type change the world way but more a need to feel fulfilment from the hours spent working.   So gathering together all my business coaching experience and a passion for sports and fitness I set about qualifying as a Personal Trainer (PT), got a small studio and began helping people.  So I achieved my dream right?  Not quite.
I needed more control of my time and wished to continue to do what I enjoyed, so I took my business online too  Admittedly this process was not easy at first but I with the excellent support from south coast based social media guru's Social BrightonI made the transition.
I went back to basics and looked at all of the good elements of my job and the best parts of working with my PT (yes, PT's have PT's too) and created Hit My Goal an online course designed specifically to make weight loss simple.  Being an online-course I am able to offer high level fitness coaching to my clients across wherever they are based.  This has opened up the entire UK as a market.  It has to be the best decision ever.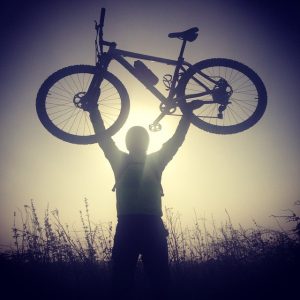 Now I get to cycle more, get the fulfilment from my job that I craved and best of all.. I HELP PEOPLE 
For more information about HIT MY GOAL click here http://www.hitmygoal.co.uk