Now that Hit My Goal has a permanent base in Brixworth we can offer a combination of our highly successful Online Course alongside fitness coaching in the Hit My Goal gym.  It is proven to work and you can expect to lose around 2 stone within in 12 weeks.
This is how a typical plan works (depending on your requirements):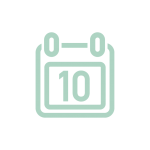 Coaching call (1-hour Skype or phone call)
You draw a line under your size and fitness levels and commit to never be here again. We make a one-week plan to begin maximising progress.  No major life changes just a look at your week ahead and plan to maximise your spare time with fitness and controlling your food intake (not a diet).
A one-hour fitness coaching sessions per week at the studio in Brixworth. Not us telling you what works best. It is us working together to find the activities you most enjoy and are likely to sustain long term. Depending on your current fitness levels we will increase your stamina, strength and flexibility. This will open up more possibilities of activities or sports you can enjoy weekly that become a part of your normal week.
You will receive a realistic simple to follow daily plan based on what you tell us is possible in terms of time available and equipment at home.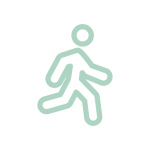 Coaching call (1-hour Skype or phone call)
We review your week. Discuss what results you achieved and what did you enjoy. Also, what was tough and what did you learn that we can take into the next weeks plan? We make another plan. You get tangibly better every week.
An hour sessions of varied exercise mixing cardio and strength specifically to maximise your progress. A chance to show yourself what you can do and stay super motivated.
Follow the plan, get results and feel the benefits
…. and repeat.
"I find Iain's enthusiasm and overall approach to training highly motivating."
Have a look at a remarkable transformation of a self-confessed food lover to long distance runner.
This is Andrea's story…