THIS IS WHAT CAN HAPPEN IF YOU GET YOUR MINDSET RIGHT…
This is a testimonial from a client I worked with in 2016. Gareth went from a heavy drinking overweight 30 something to an all-conquering athlete. In July this year (2018) Gareth completed Challenge Roth an Ultra Distance Triathlon (140.6miles) in under 12 hours.
This is a remarkable story. 
I didn't just Hit My Goal, I smashed it to pieces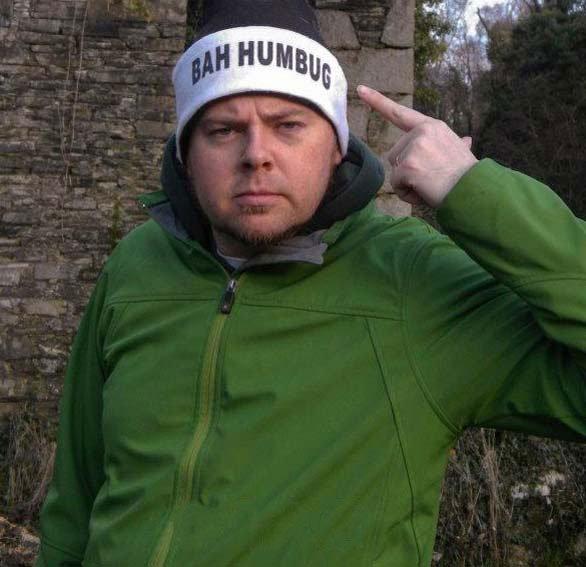 I'm Gareth and I am 6 foot 3 inches tall which helps hide the fact I weighed 16st 8lbs. But I knew. I was overweight, unfit, and lacking any motivation. In an attempt to lose weight I bought a mountain bike and started with short local rides which slowly got longer and grew into a healthy hobby. I lost a few pounds too which was good but I was still overweight and fairly unhappy with my size and lack of fitness.
Something needed to change
Slightly reluctantly I started looking into weight loss options including diets, fitness classes and even personal training. This is when I found the Hit My Goal 12 week course and everything changed. From the first time I spoke to Iain it was clear the course was results driven which appealed to me as I had a target weight in mind.
I committed and began the course and straight away I felt in control. Iain and I discussed each week ahead and set a realistic plan based on my life and what I enjoyed. I was expecting to be told to do burpees and never eat biscuits or chocolate ever again but in fact it was all simple and achievable exercise and food planning. As cycling had become a passion now we focused on doing it more and doing it better.
Massive milestone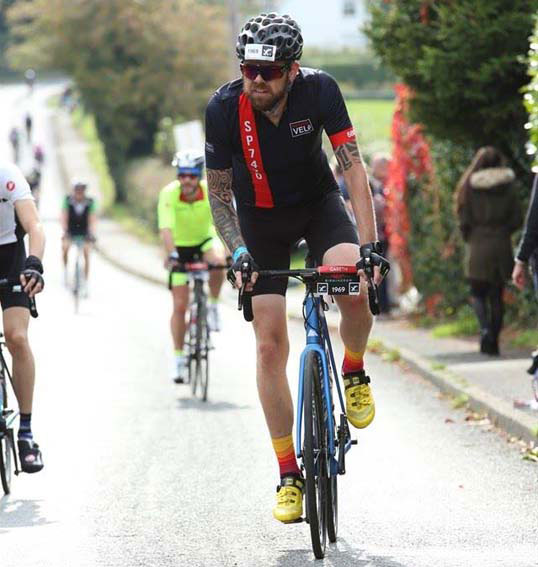 Initially the aim was purely to lose weight, or so I thought. For me going to the gym was always a chore, and more often than not I would talk myself out of going.  Looking back none of that mattered. By getting my mindset right and focusing on enjoying every workout and every bike ride knowing I was getting stronger and faster was the real incentive. It wasn't long before I bought a road bike and set my new goal to ride a 100-mile sportive. I am proud to say with Iain alongside me I completed the 100 miles and have gone on to do other similar events since. I managed to qualify for the amateur road race championship in my age group when racing at the Tour of Cambridgeshire, something I am very proud of.
We looked at my diet – which had always been fairly healthy, with fresh home cooking the norm – and found that my portions and snacking were my biggest concerns. Iain had found a problem that was easier than I thought it would be to change. I didn't have to drastically change what I ate; I just had to monitor how much of it I was eating. It all made perfect sense.
Now and the future
Today I weigh 12st 4lbs and I am on course to cycle over 5000 miles this year.
All this would not have been possible without the guidance, motivation, and overall support of Iain. There was no thought about this being a short-term weight loss.  The whole plan was focused on the long term. Today I push myself further and harder than I ever thought possible.

He did indeed help me HIT MY GOAL, and I would recommend Iain to help you to achieve whatever you have been striving to do.