This is Part 1 of a truly remarkable story of a guy who walked in to my studio downbeat and not really believing in the changes he needed. Since then he has lost 40 lbs (nearly 3 stone) in 20 weeks, but even more impressive is the changes he has made as a person. He is now loving being slimmer, and is much happier and more positive at home, work and socially. Dan has always found ways to make each day / week / month work for him through smart planning, tireless consistency and a lot of hard work.
I have loved every minute of working with Dan and continue to. Its not always an easy path but the results speak for themselves. Success isn't so much a number of pounds lost more how you feel about yourself and your life.
This is Dan's story so far.
"I'm fed up and I need to change"
Getting started
I've always been a big guy; overweight but able to carry it off due to broad shoulders and being socially active. This changed when I shattered my ankle in a freak accident at home, and spent 3 months sitting and watching TV. I then realised that as my body was approaching 40, it was becoming more difficult to shift the really excess bulk, and I was no longer able to hide it Moreover, I was becoming dangerously big and at around 22 stone I was starting to struggle with general day to day life. Having used gyms on and off for near on 20 years, I was always confident that my body could cope with a 0-60mph "beasting" and a self-guided workout routine. Now that I had an ankle held together with screws and metal plates, my confidence had dipped and I was scared to push myself and needed someone to guide me and ensure that I did more good than harm.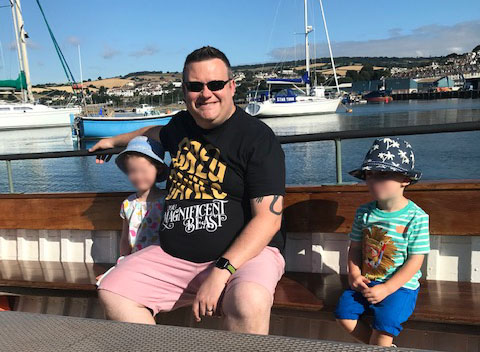 Taking control
Iain was great from the outset. I searched around for a local "Personal Trainer" but what I found was more of a life coach. He helped me to tackle fitness / weight loss with a realistic approach, enabling me to take control of my day to day routine in such a way, as I could be adaptable to a hectic schedule, which includes a demanding job and 2 small children! The sessions with Iain were varied and although he was always there to keep me on track, I set the pace and chose the method by which we were exercising.
Every week I made a realistic plan that I could commit 100% too. I knew what activity I was doing each day and got it done. I changed some bad eating habits from day 1 and as the weight started shifting I started to believe. I started getting fitter and more capable and consistent which elevated my mood and kept me motivated and positive. After a while people started noticing my efforts and the reward I was getting which gave me more confidence as a person and at work. I was generally in a much better place both physically and mentally.
Some of the sessions with Iain were mountain bike rides which gradually got further and I was getting stronger and really enjoying the outdoors and the progress. I'd get back from a tough ride with a real buzz. I found myself looking forward to the sessions whether they were at the studio or out on the bikes and loved the feeling of getting better and better.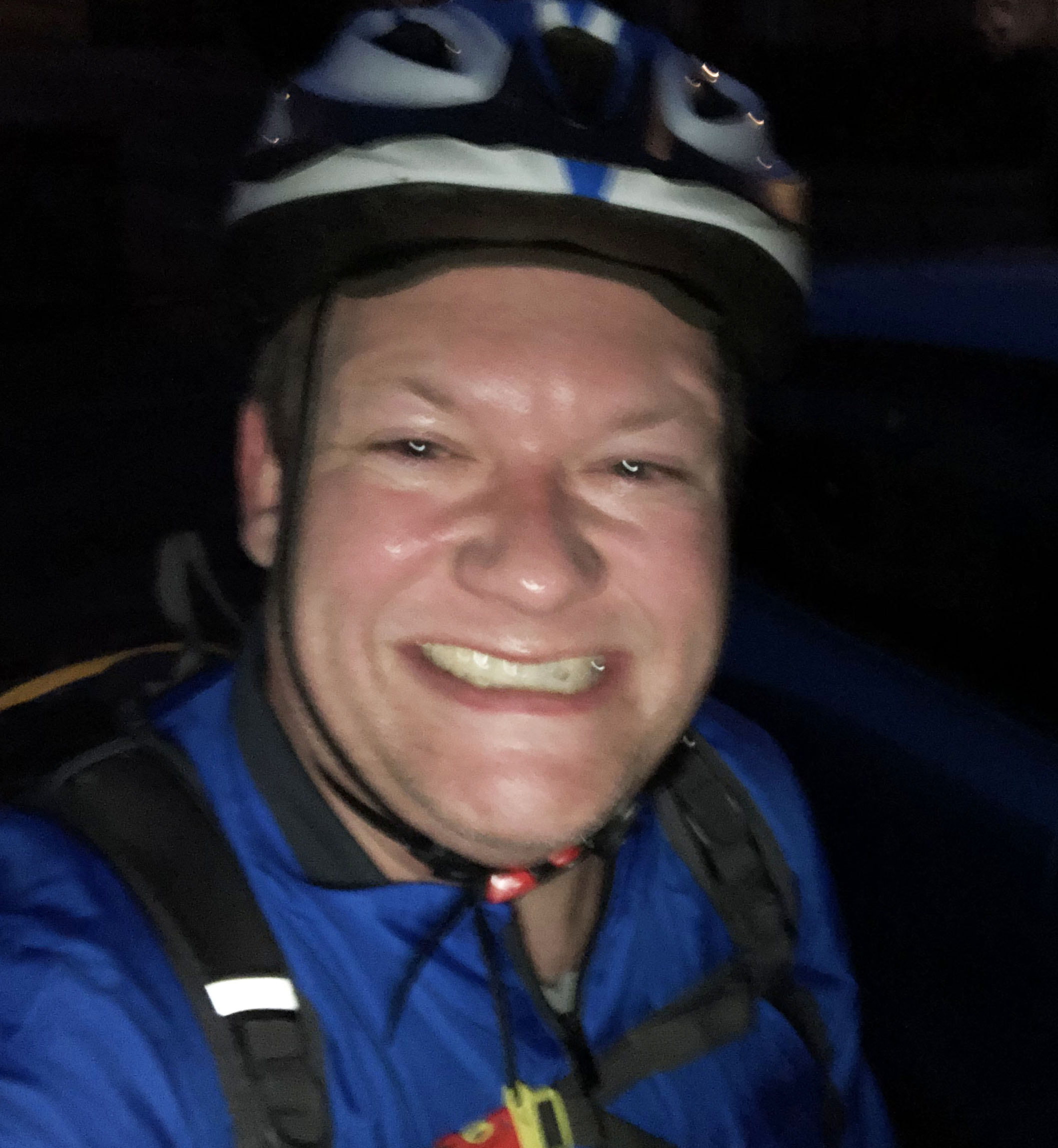 Major progress
20 weeks in, I have lost 40lbs and I feel great. It hasn't always been easy and that's the truth of life in general; some days are always better than others! But by taking more control of what I do due to the understanding Iain has instilled in me, I'm able to more effectively balance food, exercise, and life! I have more weight to lose, but using the methods taught to me and continuing to think positively about the goal I have set, I'm confident that I will achieve my targets.
I have no reservation in recommending Hit My Goal and Iain for anyone looking to make sustainable life changes, and to have fun whilst doing it!
Watch this space, the story continues……………